
Offices conveniently located
next to Las Vegas jails
AVAILABLE 24/7

We have top bail bonds agents
in Las Vegas Metro area
LICENSED AND INSURED

We can process any bond,
regardless of the size
TRUST THE PROS
OUR PHILOSOPHY:
"AT 24/7 BAIL BONDS, OUR EXPERTS ARE READY TO HELP YOU RECLAIM YOUR FREEDOM. WE PARTNER WITH YOU AND UNDERSTAND WHAT FORFEITING YOUR LIBERTY IS LIKE. TERRIFYING, INCONVENIENT, FRUSTRATING AND LIFE CHANGING.- 24/7."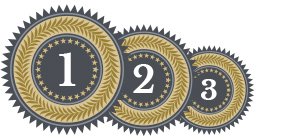 Leading Las Vegas Bail Bondsman
A philosopher said, "When the only tool you have is a hammer, all the problems start to look like nails." 24/7 Bail Bonds recognizes that law enforcement can get aggressive and go over-the-top in looking for criminals.
Determining your guilt or innocence is on the courts. Getting you released is on us. Our job is get you — and keep you — free until you go to trial or the charges are dismissed.
Just because you've been detained by an overly aggressive policeman, your entire world doesn't have to stop. You have a family to care for, and this means you must continue at your job.
With one well-placed phone call, we can have you out on the street and back home before the ink even dries on the jail's paperwork.
Licensed and Insured Bail Bonds Agents in Nevada
24/7 Bail Bonds is staffed by trained, qualified and experienced professionals. Each of our agents has undergone the state mandated number training hours. We enhance their training, so they maintain a professional presence and render quality customer service.
When you are arrested, you need someone who has accurate answers. Our staff provides those answers and helps you keep your freedom while you wait your opportunity to go to court and have your case resolved.
You owe it to yourself to call 24/7. You owe it to your family. You owe it to your future.
TYPES OF BAIL BONDS
Felony
While the courts fight to keep felons behind bars as they wait for a trial, we fight for your freedom. Call us any time of the dayand night.
Misdemeanor
We can arrange a misdemeanor bail bond for you as quickly as law enforcement processes you into the system.
DUI
We can be the difference between you spending weeks in jail as you wait for the DUI trial or getting to go home same evening.
Immigration
Illegal immigrants have rights also. Our company is here to help you keep your freedom while you fight for your rights.
Weapons
Get caught in Las Vegas with an illegal weapon, go to jail. Get caught using a weapon, go to jail. Or, you can call us and go home.
Drugs
Here at 24/7 Bail Bonds, we have years of experience in the bail industry and understand Las Vegas drug charges like no one else.
Traffic
We can provide bail over the telephone or arrange a date and time to appear with you in person to get you freed right away.
Domestic Violence
When police is filing for domestic violence, someone will be arrested. When you call our bondsman, someone will be freed.
Bail Bonds Las Vegas – 24/7 Bail Bonds
There's not much in life that can get you down than to be on vacation and get locked up for driving under the influence, having more than one-quarter ounce of pot in your possession, being drunk in public or even something that is a misunderstanding. If you're a resident of Las Vegas, the jail doesn't smell any better than to a visitor and the fines aren't any cheaper.
Regardless of which category you fall into, being locked up is not pleasant. There are fines to pay, phone calls to make, excuses to tell your boss back home and 101 things that must be dealt with clearly and logically.
Unfortunately, when behind bars, there's not much chance to think clearly or logically. Assistance is needed — and needed rapidly.
Our bond agents are there to help. Our licensed bondsmen put effort and thought into the details while you focus on what you have to do at the moment — mainly get through life an hour at a time once the bars have slammed shut behind you or someone you really love or care about.
24/7 Bail Bonds can make many of the calls you need made. We can contact family, friends — and co-workers if you want. We'll let them know what has happened and what to expect.
If you make your first call to our experienced team of bail bond professionals here in Las Vegas, we can often have you released before the ink is dry on the fingerprint cards and while the officer who arrested you is still doing his paperwork.
Our staff is trained in the latest laws, the most recent best practices and is constantly evaluating our process and honing it to a sharp edge all for the purpose of serving our clients.
Never a number with our bonding agency, we will even have someone meet you at the Las Vegas jail when you are released and provide you a ride back to our office where we complete the paperwork. Then, if needed, we can give you a ride to your home — if within a reasonable distance, or your hotel.
We' will never leave you foundering alone in a strange system trying to figure out what is going to happen next. Rest assured we have your back.
WHAT OUR CLIENTS HAVE TO SAY:
John S.

I was arrested for DUI on the Friday night before my birthday. Since my birthday fell on a Saturday, I was looking at spending my 30th birthday behind bars. That wasn't something I wanted to do. I called 24/7 and they had me out of jail within two hours. I had a happy — and alcohol free — birthday party thanks to my bonding agent at 24/7

Marcia M.

Coming through security at McCarran, I was pulled out of line and taken to a corner room. The officer opened and searched my bags and patted me down. He found just over an ounce of pot in an inside jacket pocket. I was placed under arrest and taken to jail. I saw the phone number for 24/7 Bail Bonds on a bulletin board as I was being led inside from the Sally port. When I was finally allowed a call, I phoned them. A bonding agent met me at the jail within an hour and got me released until my trial. I'm grateful for 24/7 Bonds.

Li N.

I learned the hard way that one drink can be one too many when I ran the curb and hit a fence on my way home from a party with some co-workers. While I don't believe it, the arresting officer said there was over $1,000 in damages, and I'd have to stay in jail until a judge heard my case Monday morning — three days later. I called 24/7 Bail Bonds in Las Vegas and in two hours was out and getting a ride home
RECENT NEWS
Criminals, or at least those accused, don't always want to do the right thing. When…
As jurisdictions are working to end secured money bail arguments are beginning over their replacement….
Four decades after starting reform, California has abolished money bail, opponents aren't happy and Nevada…
REQUEST A FREE CONSULTATION
Fill out the form below to recieve a free and confidential intial consultation.